There has been too much going on since I last wrote on this page, so I will not go into great detail. During the end of August and beginning of Septmeber I visited Sean and Lora (and Floyd) in Slovenia. The trip was one of the greatest months of my life. Spending time with Sean and Lora was wonderful and my first taste of Europe was amazing. Perhaps someday I'll follow in Sean's footsteps and move over there myself.

When I returned I almost immediately started school at Columbia College in Chicago. The commute can be a killer, but I love the school. It has good teachers, small classes, and most importantly, great darkrooms.

I was also in search of a job when I returned from Slovenia and ended up working in the Farmstand of Jewel. It's a fun job, but I miss the feeling of working for small family-owned businesses like Video Bug and Changing Seasons.
I'll tell you more when I see each of you in person (hopefully sooner than later).
Until then, I hope you enjoy the pictures.

Click on a thumbnail picture above to see larger view
---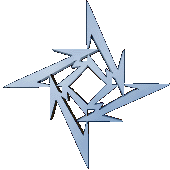 ---
If you have any questions or comments then drop my a line.
Hopefully I'll be able to update my page more often from now on, but no promises.


Click here to e-mail Trevor


---
Come visit some of the other rooms on the home page...
The Attic
The Family Room
Master Bedroom
Rachel's Room
Neill's Room
Sean to send e-mail.

mc©1999